IR Message from the President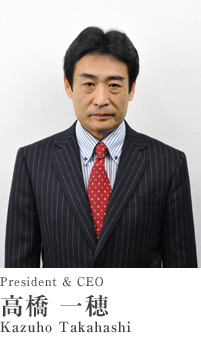 What is the role of an automobile dealer? This is a question we have never stopped asking ourselves. Selling cars in itself is not the mission of a dealer. It was only when we realized this that our true growth as a company began.
We need to make unique proposals to each and every customer, taking into account individual needs and lifestyles. We need to sell cars that have been lovingly made by their manufacturers, with correct knowledge and with responsibility.
More than anything, we need to ensure that the customer is able to continue enjoying the car whenever it is needed. To achieve this (rather than simply selling cars) we need to provide a consistently high quality, safe and reliable service that the customer is happy with.
We are challenged with continuing to grow so that we can become more than just a dealer.
Meeting that challenge depends on whether we can act as true professionals and make the most of each and every one of our many meetings with customers.
We will develop our business in Japan and throughout the world based on a philosophy of high efficiency, high profits and high speed.
Our work in making the company grow has only just begun.
I'm sure you'll be hearing a lot more about VT HOLDINGS in the future.